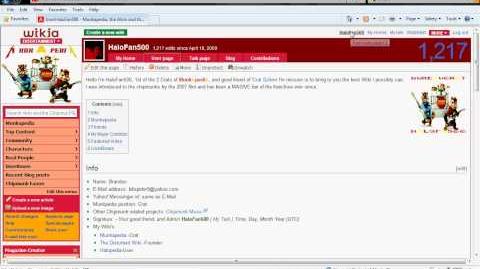 UserBoxes are small boxes that can be added to your user page that allow you to give small sort tid-bits about yourself. Follow these steps to add UserBox templates on your profile page.
Copy one of the codes below.
Go to your User Page and hit "Edit".
Scroll to the bottom and create a new section labeled "UserBoxes" or "My UserBoxes".
Paste the code and hit "Save Page".
Real Life UserBoxes
Gender
Location
Religious Beliefs
Alvin and the Chipmunks UserBoxes
Favorite Chipmunk
Favorite Chipette
Favorite Couple
Favorite Film
60's vs. 80's vs. CGI Films vs. CGI Series
Favorite Generation
Favorite Chipmunks
Favorite Chipettes
Munkapedia
Tools
The following (with the exception of the last userbox) should only be added to your profile by an Admin.
Groups
Just for Fun
All those below were created courtesy of Kh2cool.