WELCOME TO
MUNKAPEDIA, the ALVIN AND THE CHIPMUNKS WIKI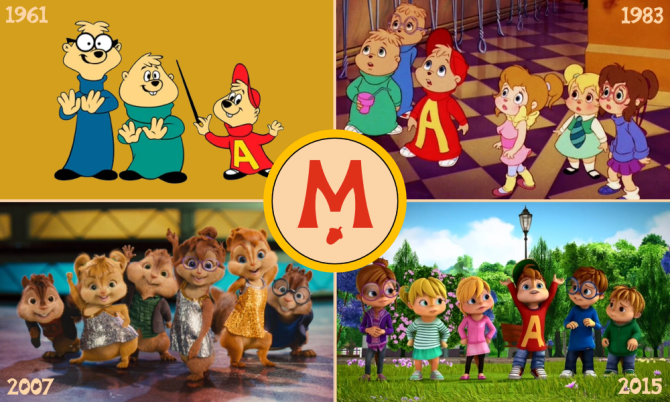 DID YOU KNOW?
The first official vocal appearance of Alvin and the Chipmunks was their three-time Grammy award-winning single "The Chipmunk Song (Christmas Don't Be Late)" in 1958. Driven by the success of this hit, Ross Bagdasarian, Sr. created The Alvin Show, The Chipmunks' first television series, in 1961 and the group's first solo album, The Alvin Show. After his death in 1972, his son, Ross Bagdasarian, Jr., relit the franchise in 1980 with the album Chipmunk Punk. Seeing an opportunity to continue his father's legacy, Ross Bagdasarian, Jr. and his wife, Janice Karman, launched the 80s Chipmunks with the TV series Alvin and the Chipmunks, The Chipmunks, and The Chipmunks Go to the Movies, lasting eight seasons total. They would also create The Chipettes in 1983 and release the first animated feature film, The Chipmunk Adventure, in 1987. In 2007, the franchise entered into a second revival which began with the release of the group's third platinum album, Alvin and the Chipmunks: Original Motion Picture Soundtrack, and the start of the CG Chipmunks. The CGI/live-action films Alvin and the Chipmunks, The Squeakquel, and Chipwrecked together opened the door for the creation of a new TV series, ALVINNN!!! and The Chipmunks, and a fourth CGI/live-action film, The Road Chip, in 2015.
FEATURED NEWS
Only January 26 2020 10:00:00 EST until the US premiere of the ALVINNN!!! episode Allergic Reaction. This message will be displayed if the timer does not show up (like if the clock is loading or you do not have javascript enabled on your browser).
Only February 14 2020 00:00:00 EST until Valentines. This message will be displayed if the timer does not show up (like if the clock is loading or you do not have javascript enabled on your browser).
FEATURED HISTORY
January 24
1962: Alvin's Curse premiered on TV.
FEATURED ARTICLE
Alvin and the Chipmunks: Chipwrecked
is the third film in the CGI/live-action movie series produced by Fox 2000 Pictures, Regency Enterprises, and
Bagdasarian Productions
, which premiered December 16th, 2011 in the US, grossing $342 million worldwide. Playing around while aboard a cruise ship, The Chipmunks (
Justin Long
,
Matthew Gray Gubler
, and
Jesse McCartney
) and The Chipettes (
Christina Applegate
,
Anna Faris
, and
Amy Poehler
) accidentally go overboard and end up marooned in a tropical paradise. They discover their new turf is not as deserted as it seems as Dave Seville (
Jason Lee
) and Ian Hawke (
David Cross
) join the search to find the castaways. The
soundtrack
, released November 15th, 2011, contains thirteen to seventeen hit tracks (depending on album edition and bonus tracks) including covers of "
Party Rock Anthem
," "
Bad Romance
," and "
Survivor
" as well as two mash-ups, "
We Speak No Americano/Conga
" and "
Born This Way/Ain't No Stoppin' Us Now/Firework
."
FEATURED VIDEOS
FEATURED POLLS
What do you think of the new ALVINNN!!! album YOLO?
Which of the certified Platinum albums do you like the most?
TWITTER
FORUM ACTIVITY
NEWEST ARTICLES
Loading RSS data...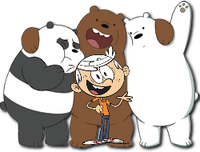 Community content is available under
CC-BY-SA
unless otherwise noted.